Mary F. Cole Assumes Leadership of
Cumberland Mountain Community Services Board
The Board of Directors of Cumberland Mountain Community Services is pleased to announce that Mary F. Cole, LCSW, has assumed leadership of CMCSB as Executive Director. Mary brings with her twenty-nine years of relevant leadership and human services experience.
"We welcome Mary's experience and leadership," said Board Chair, Dr. Charles King. "We are fortunate to have Mary to step up and assume leadership of this tremendous agency. Mary is goal-oriented and has the ability to think strategically, which will play a pivotal role in continuing to provide quality services to the citizens of our area".
"I am excited and look forward to leading this organization", said Ms. Cole. "I am proud of our past accomplishments and look forward to working with a team of excellent leaders and committed staff. I will continue the great work that our former Executive Director has done, and want to ensure the citizens of our area that this agency will continue to provide quality services, promoting recovery of individuals with mental illness, intellectual disabilities and substance use disorders".
Prior to this appointment, Ms. Cole served as Senior Director of Clinical Services at CMCSB for five years. Before assuming the Senior Director position, Ms. Cole served as Director of the Intellectual Disabilities division of CMCSB for more than nineteen years. Ms. Cole earned a Master's Degree in Social Work from Virginia Commonwealth University in 1988, and became a Licensed Clinical Social Worker in 1994. She currently serves on various regional and state committees, including the Virginia Association of Community Services Board's Services Development Committee, Public Policy Committee, and Implementation Workgroup, along with being a member of the Appalachian Substance Abuse Coalition for Prevention and Treatment and We Care of Russell County.
About CMCSB
As one of 40 Community Service Boards in Virginia, we offer a comprehensive array of services in child and family, intellectual disability, mental health, and substance abuse. We are located in Southwestern Virginia, about equidistant between Roanoke, Virginia and Knoxville, Tennessee. Our service area consists of Buchanan, Russell, and Tazewell Counties (approximately 1500 square miles) with a population of more than 100,000.
CMCSB is a very progressive and innovative agency operating more than twenty locations within the three counties. We also are one of the largest employers in Southwestern Virginia, with approximately 480 full-time and part-time staff, including employment of individuals receiving services.
Many of our programs have received local, regional, state, and national recognition for innovation. We have also received attention for our leadership in regional efforts in coordination with other Community Services Boards, area agencies on aging, public health departments, and local school systems.
Our programs impact newborn infants to the elderly, and involves individuals with every possible mental health, substance abuse or intellectual disability diagnosis. Our Prevention Programs highlight creative approaches with the youth of our area.


Mountain Youth Drama Performs
Mountain Youth Drama will have a community performance at the WE CARE Coalition Gathering.
If you missed our school shows please come join us on June 3rd, 7p.m. at Lebanon Community Fellowship.
Exciting things are happening this summer for youth and substance abuse prevention.
Come hear about the SUMMER MOVIE schedule on the Lawn of Lebanon Middle School with our 40 foot blow up screen!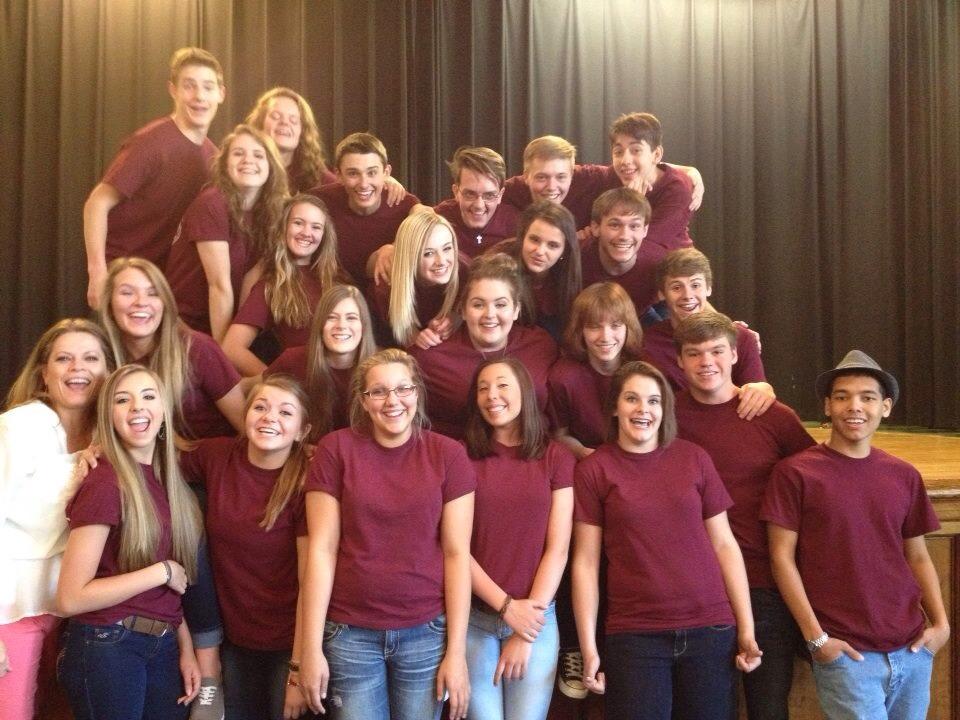 ×